Technology is changing the field of medicine from every detail. People are already know about technology is helping us in medical field, such as doctors are not required to remember every disease, people can make their  appoinment easily and find out basic treatment for cold or first aid and patients are far better educated about conditions. Moreover, technology creates a lot of good devices in the field of medicine. Needle-Free Diabetes Care is one of the newest medical prodects of technology.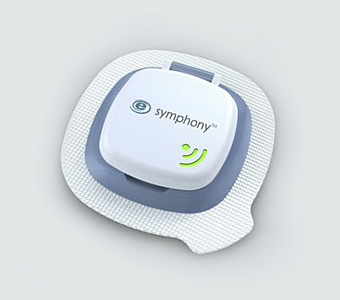 The Symphony tCGM biosensor from Echo Therapeutics(left one)
This product is literally for paints who have diabetes.It is very convenient for all diabetors, because it brings need for glucose testing, daily insulin shots and the heightened risk of infection from poking. Although, there are good machines for automating most of the complicated daily blood sugar management, such as Continuous Glucose Monitor and Insulin Pumps. Echo Therapeutics is a new product which would replace poke and patch. For this technological product, it
included a handheld electric – toothbrush-like device that can remove top-layer skin cells to check blood chemistry with signal range of a patch-borne biosensor. The sensor is able to collect one reading per minute and send data wirelessly to remote monitor and triggering audible alarms to operate.
Taken form https://www.asme.org/engineering-topics/articles/bioengineering/top-5-medical-technology-innovations
If you interested in this product or want to know more information, please click the website below.
http://www.dailymail.co.uk/health/article-81404/A-needle-free-injection-diabetics.html
Thank you!